Show them what you got!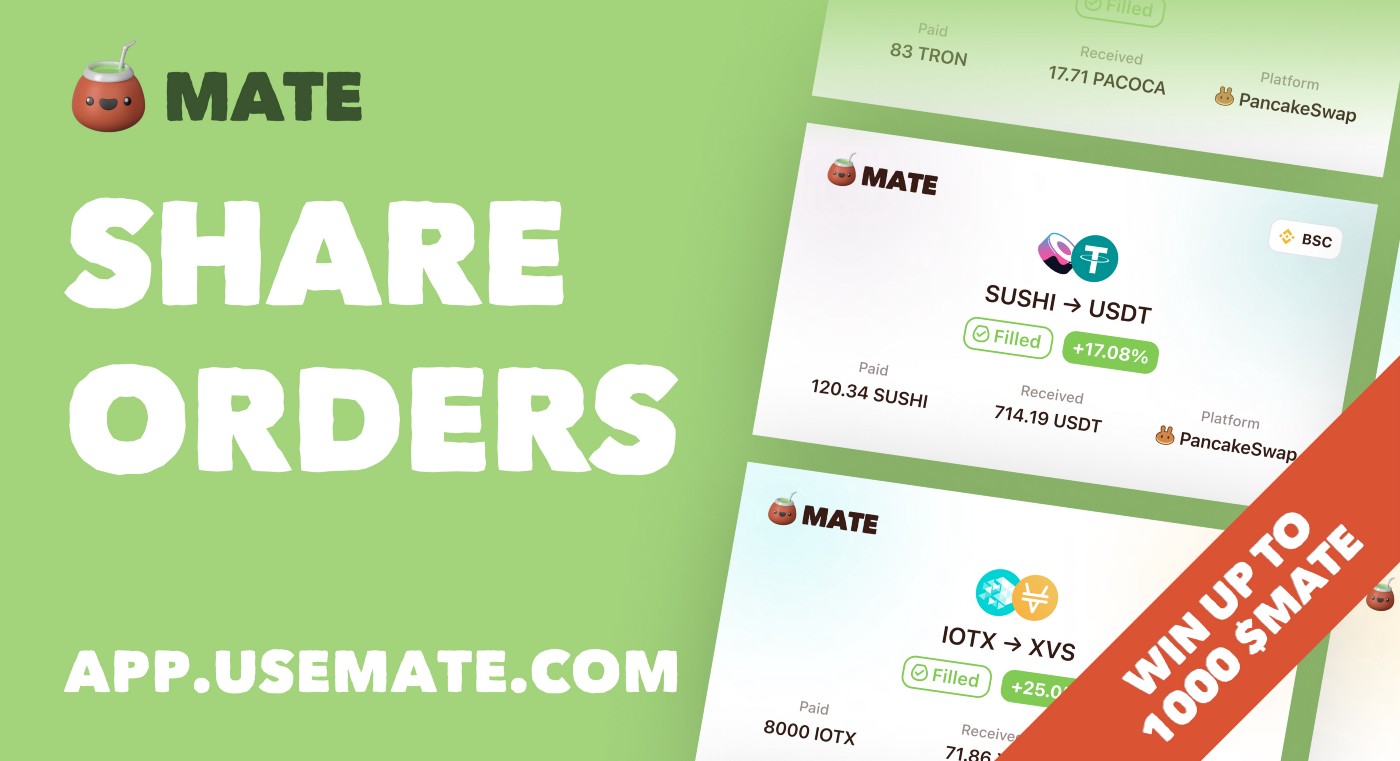 Sharing is caring
If there's something cool about humans is that we love to share! What's the first thing that comes to your mind after watching a great movie, reading a nice book or buying that cool gadget? All my friends need to know this! Is it not? At Mate we pay close attention to details and this sentiment in our hearts is what guides our developments. Here's a little something we prepared for you.
Introducing the Share Feature
Nothing gets us more excited than to see our users sharing their good experiences and bringing their friends to the platform! Check this cool tweet for example:

Do you know how sometimes a simple feature can radically improve user experience? Even though that was a very good screenshot, it's still hard to understand all the details. This is where the new Share Feature comes to play. With a few clicks, you'll get a neat banner ready to share! Let's see how the same tweet just feels different using the new feature.
The banner is clean and understandable. The order is prominently displayed. The Share Feature gathers all the important details and presents them in a brand-styled image.
Now we can easily spot:
💱 Tokens traded
⚖️ Tokens paid and received
️️✔️ Status of the order
🤑 Profit from the trade
💦 Platform from where the liquidity was sourced (DEX aggregation soon!)
🌐 Network of choice (Multi chain soon!)
Can't wait to start sharing your limit orders on Twitter, Telegram, and other platforms with just a few clicks? Let me show you how.

Sharing an open order
Go to the order page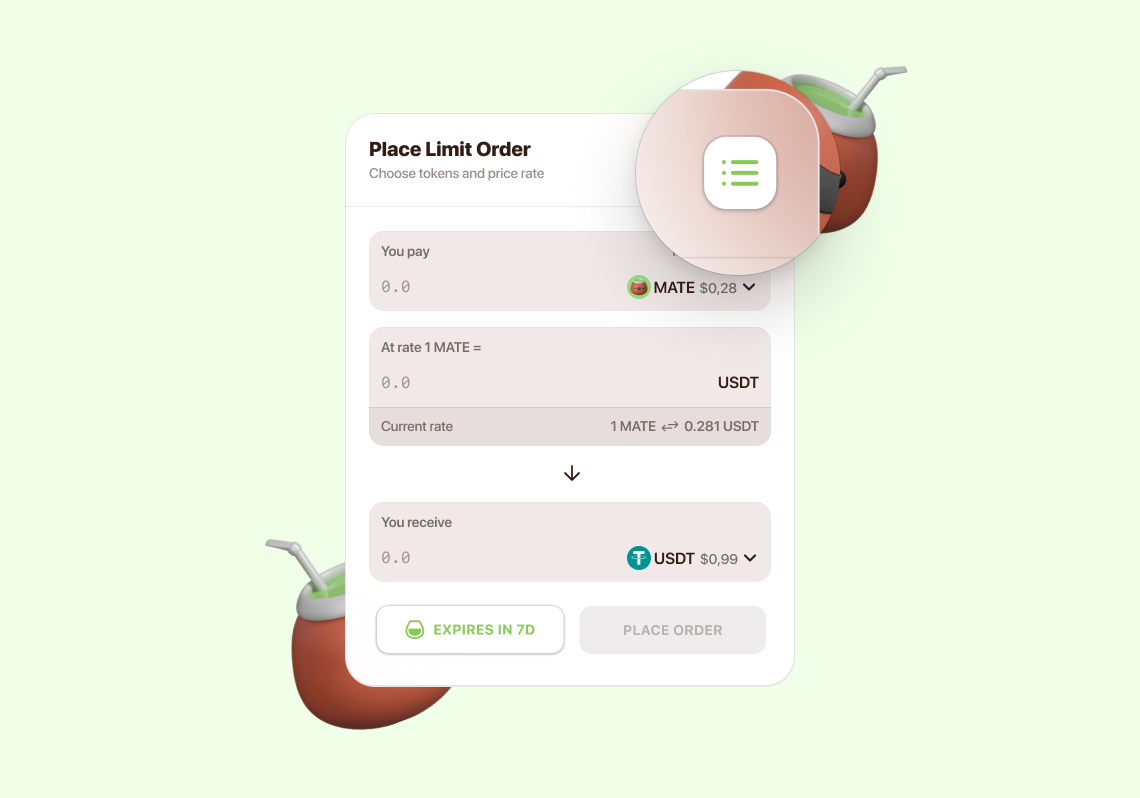 Select open order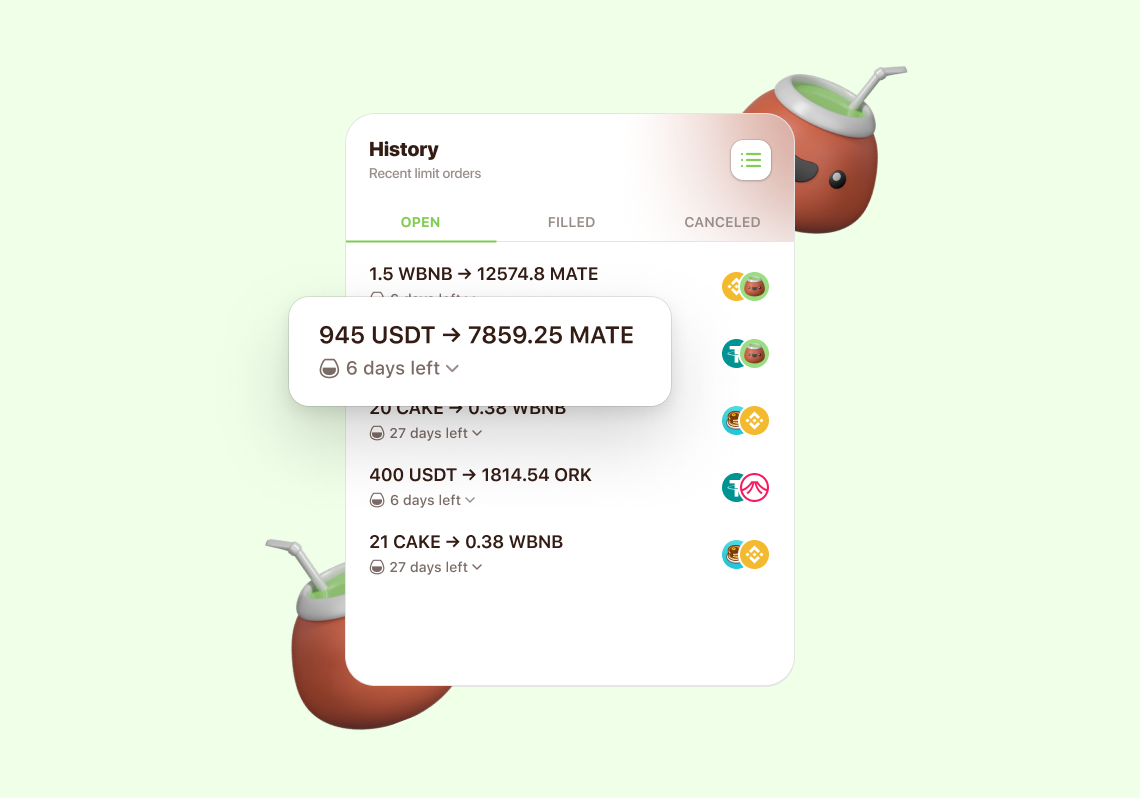 Click on the 3 dots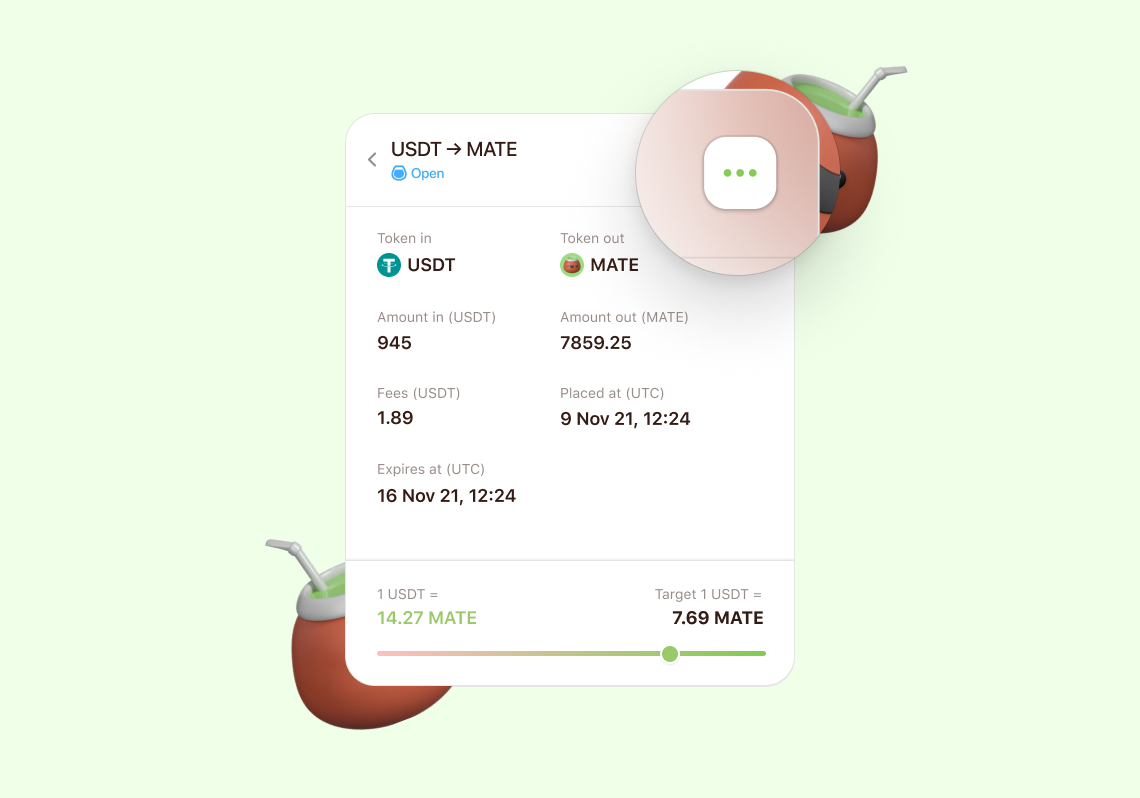 Click on Share via Twitter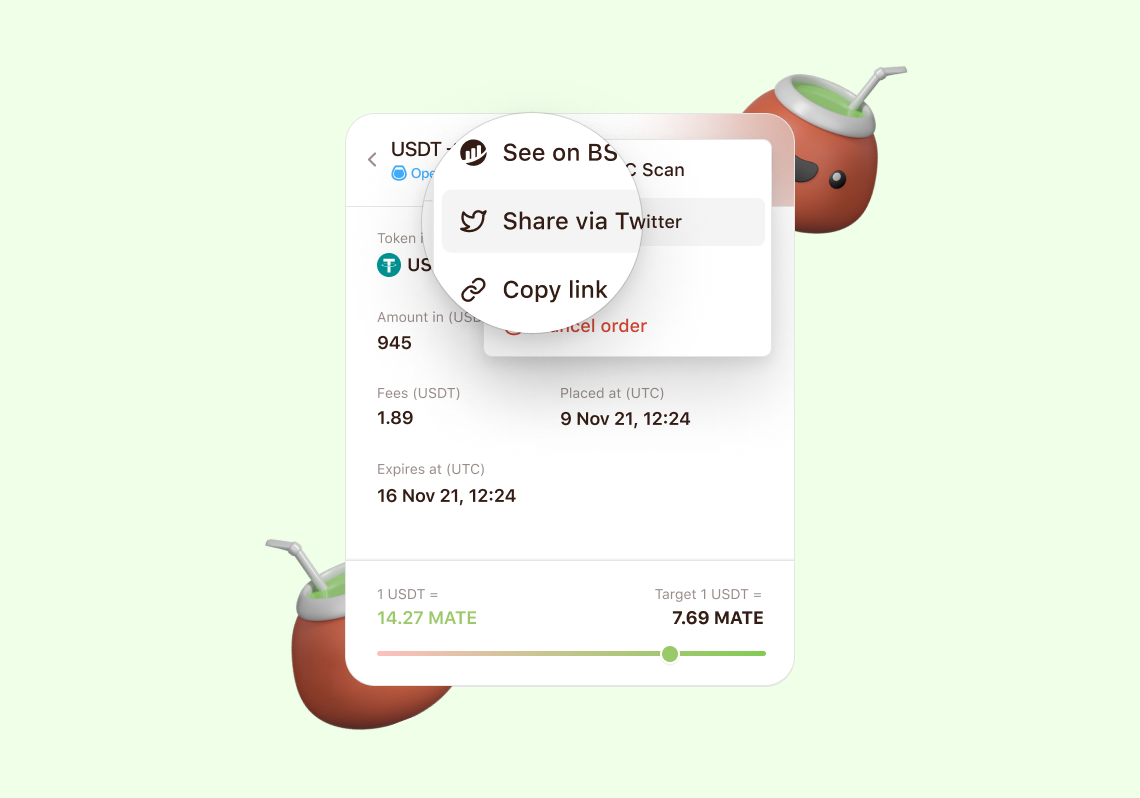 Sharing a filled order
Go to the orders page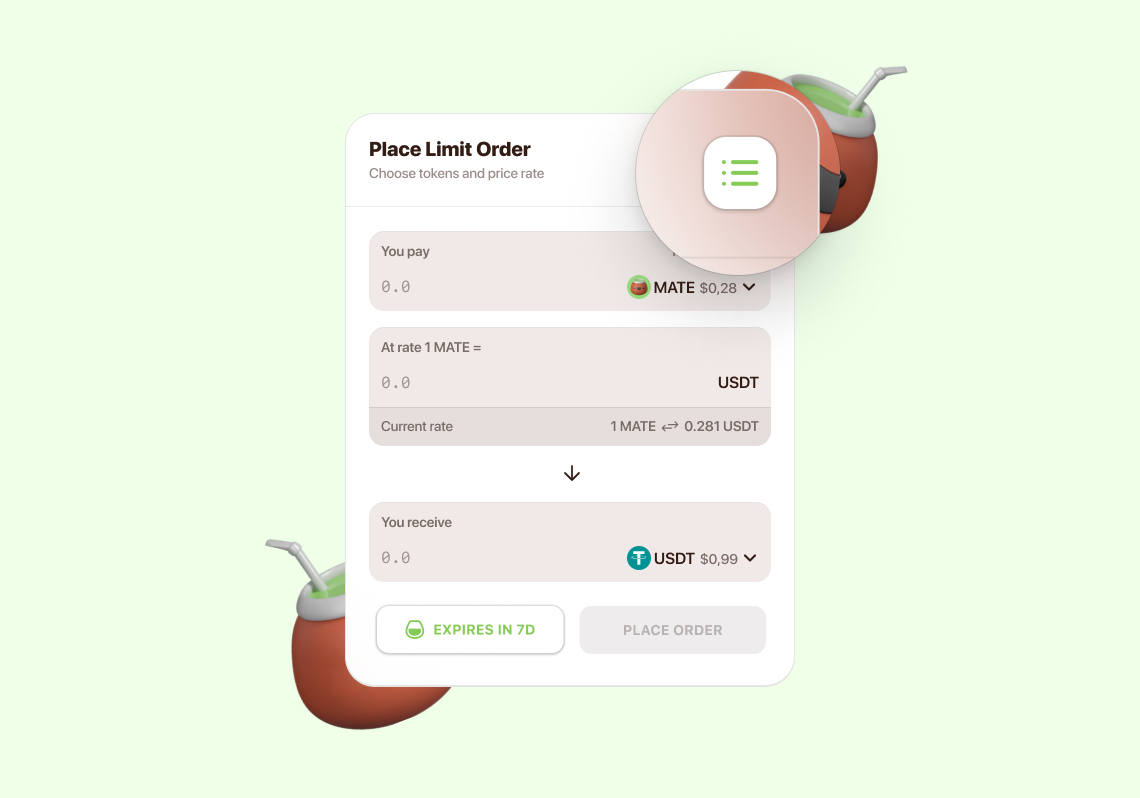 Go to filled tab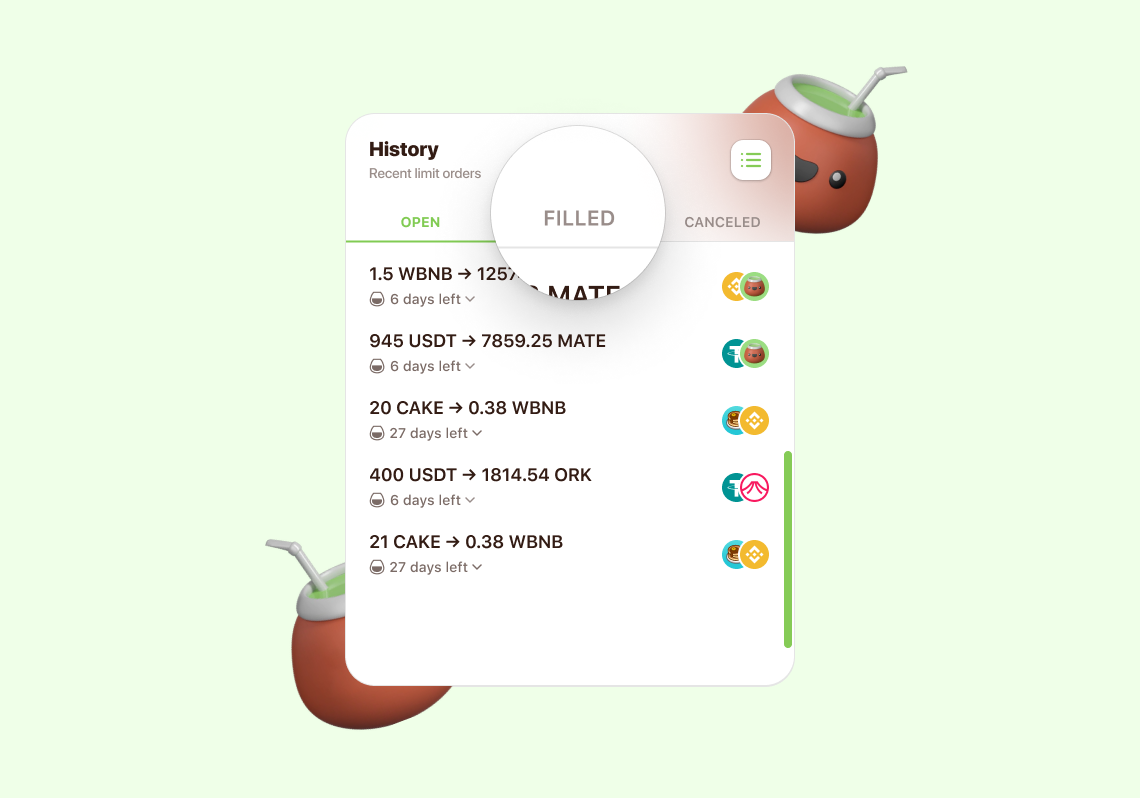 Select filled order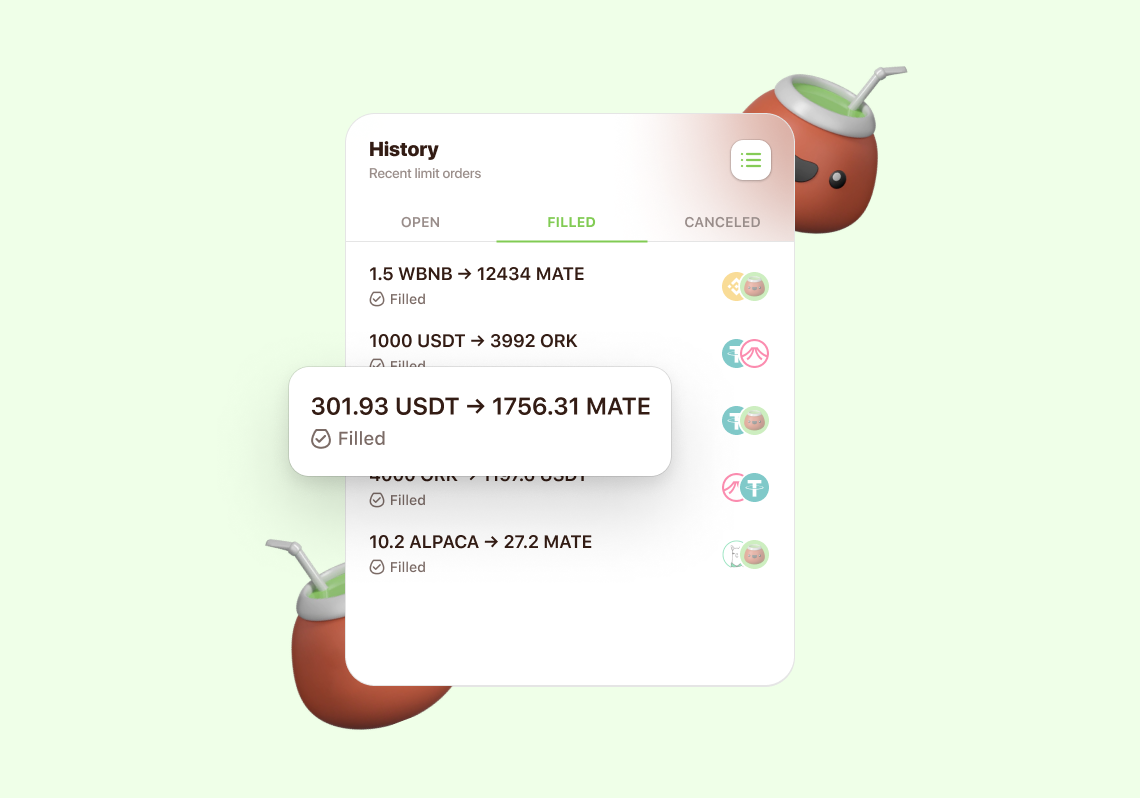 Click on the 3 dots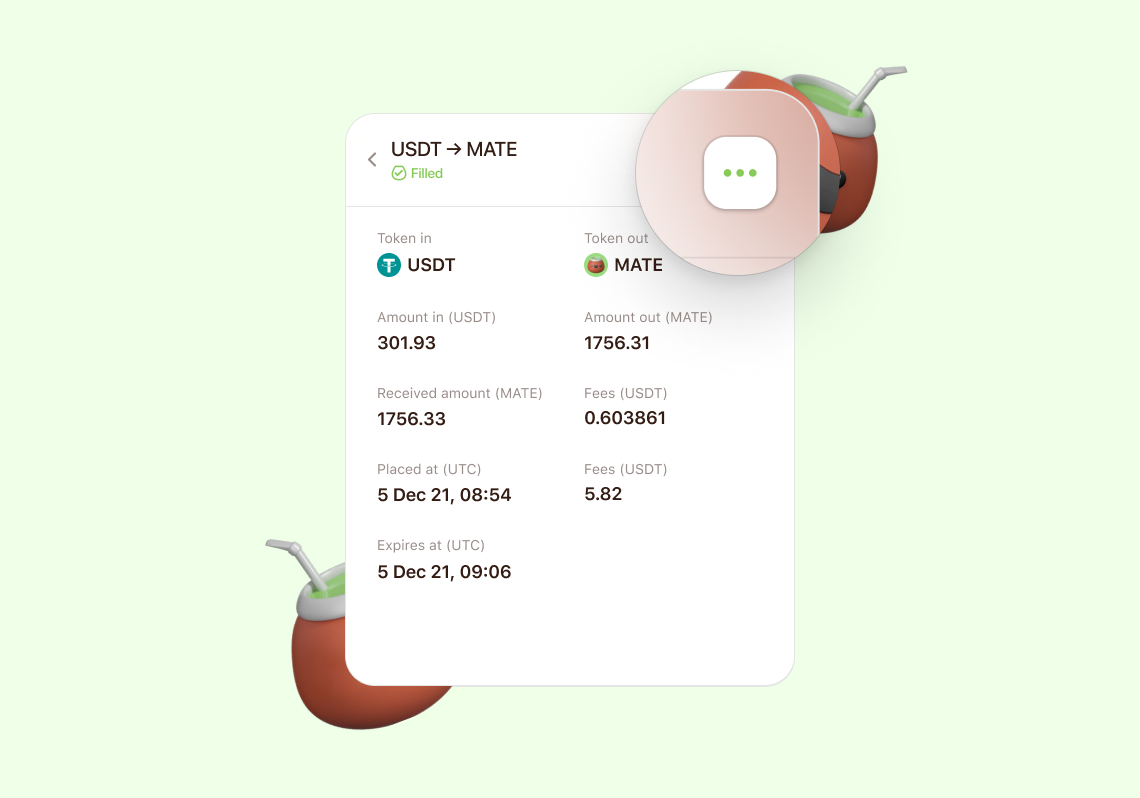 Click on Share via Twitter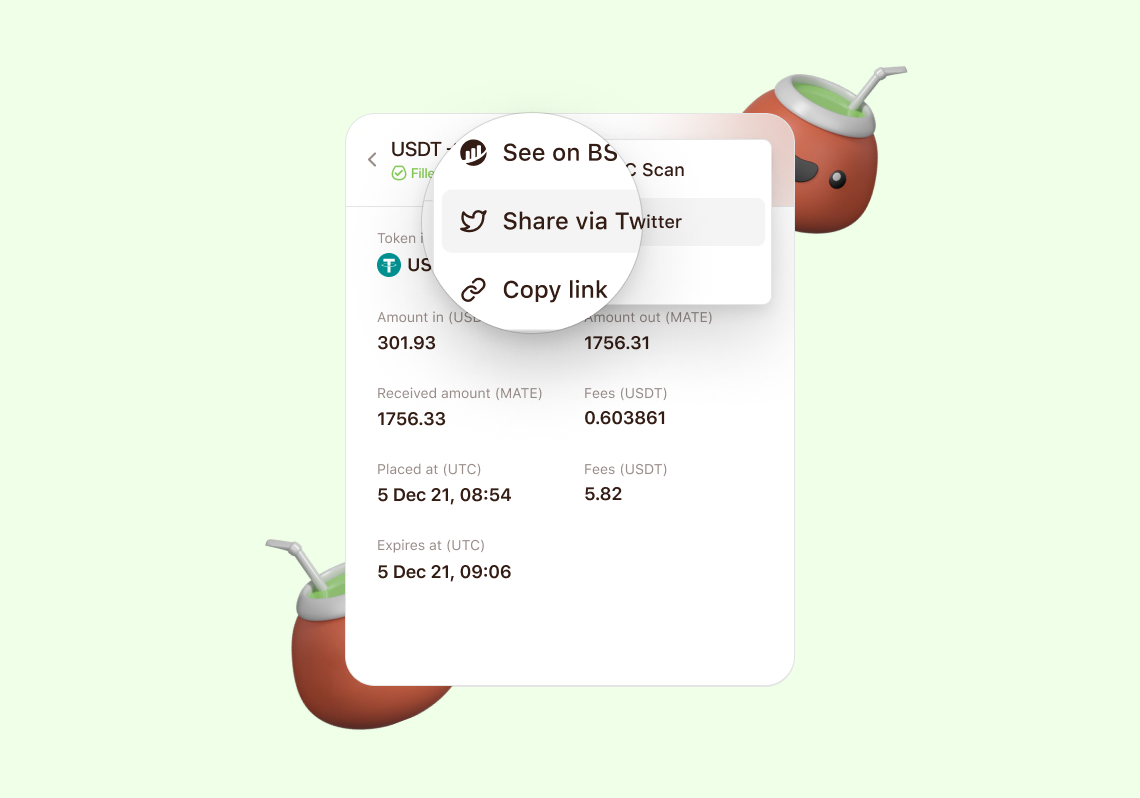 Share Order Contest
To celebrate the release of the new feature and also reward our supporters who are helping to increase awareness about Mate, we will be holding a contest. The best part? All participants will have a chance at winning nice rewards of up to 1000 $MATE and there will be multiple winners — actually, all participants win!
The contest will start from today (10th of December) and will last 7 days!
How participate in the contest?
To qualify you just need to: