MATE's Community Contest #1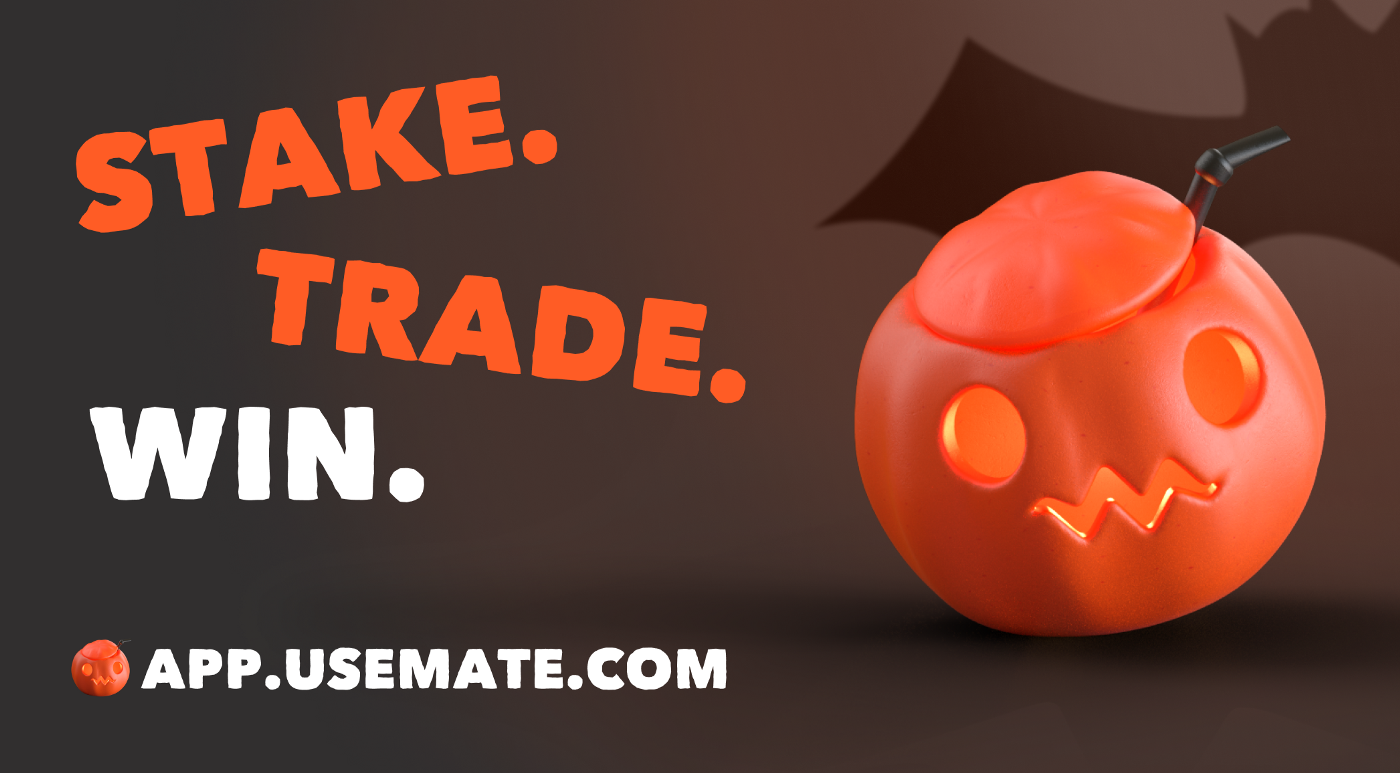 This season, many of us are affected by Dracula's Nightmare tricks while venturing. Such a journey is full of stealthy tricks, slowly slipping rovers' candies path filled with stealthy 'draculas', slowly slipping their candies away from their pouch. Many swore to reach the great mountain of 'Moon mission', but unbeknownst to them, their sweets got lesser and lesser.
Yerbie is here to defeat the evil Dracula's tricks a.k.a. slippages and help you reach the top of the Mt. Moon Mission!
This Halloween season, we are hosting our very first community contest!
Everyone gets a chance to win something home within the contest before the end of the spooky month! It's a win-win story here! (Like our morning greeting, we quote 'Morning winners!')
Every participant who FOLLOWS the rules will get 11–111 $MATE and a special Halloween NFT, where you could flex on how you survived the spooky month without losing your calcium.
How to qualify and participate in the community contest?
Stake more than $100+ worth of MATE-BNB or MATE-USDT LP tokens within our farms.
Make at least ONE trade on Mate; the trade must be more than $50+ in value. Adding additional trade TX will qualify you for more rewards.
Post a screenshot of your trade on Mate to Twitter. Remember to add $MATE & #Halloween_MATE in your tags. (Only accounts with 30+ followers that follow @usemate_ are qualified.)
Fill up the form here, and be sure to add your BSC address!
On top of this, we will be drawing raffles! Here are the details of all the raffles you could win on top of your sweet $MATE and NFT.
A one-time drop of 5,000 $MATE
Five drops of 500 $MATE (Ohhh…spooky indeed!)
Five exclusive NFTs!
There are also some $ trophies for the ultimate spooky traders of the month!
500 $MATE for the largest trade executed via Mate's limit order.
500 $MATE for the most numbers of trades. (Flipping trades within a short time to boost the number of TX will not be counted.)
500 $MATE for people who stakes the most LP tokens.
500 $MATE for the most likes and retweets!
Good luck and Happy Halloween!