Mate Weekly #4
Community proposals, new partnership listings and limit order tutorial article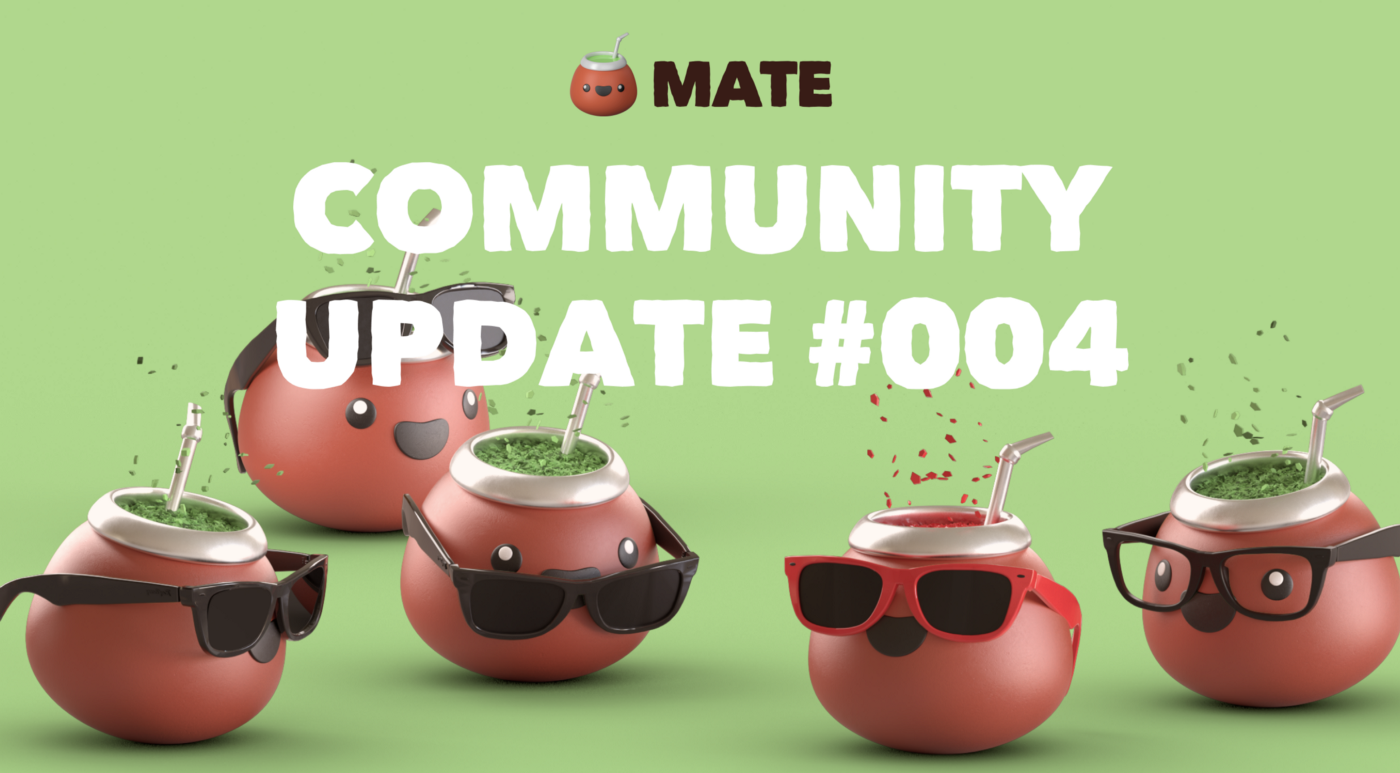 Hey Guys! We hope everyone had a great week! As usual, we've been staying busy and want to update you on what's been happening the past week and what's to come.
🏛 13 New Community Proposals On Commonwealth
The Governance on Commonwealth.im has taken off and the amount of new proposals is growing. There are a lot of clever ideas coming from our strong community that will overall improve Mate. This week we will be rolling out the "Sharing is caring" feature and will decide on further steps to implement more proposals.
https://commonwealth.im/usemate/proposal/discussion/2772-upcoming-feature-sharing-is-caring
📝 Two New Partner Listings
Mate is growing and so are the requests from other projects to be listed. This week we are adding two cool projects, ACryptoS and Feeder Finance, and will announce further details throughout the week.
✍️ New "How To Use Mate" Article Published
We love creating content that brings value to our community and that can be a tool to get the most out of Mate. Check out our new complete guide on how to use limit orders.
https://blog.usemate.com/mate-limit-orders-a-less-expensive-swapping-option-bdc45c7e1895
About Mate 🧉
MATE is a DEX that enables traders to maximize their trade returns through limit orders that guarantee trade execution without risking their assets via unpredictable slippage.