How To Buy $MATE without leaving Mate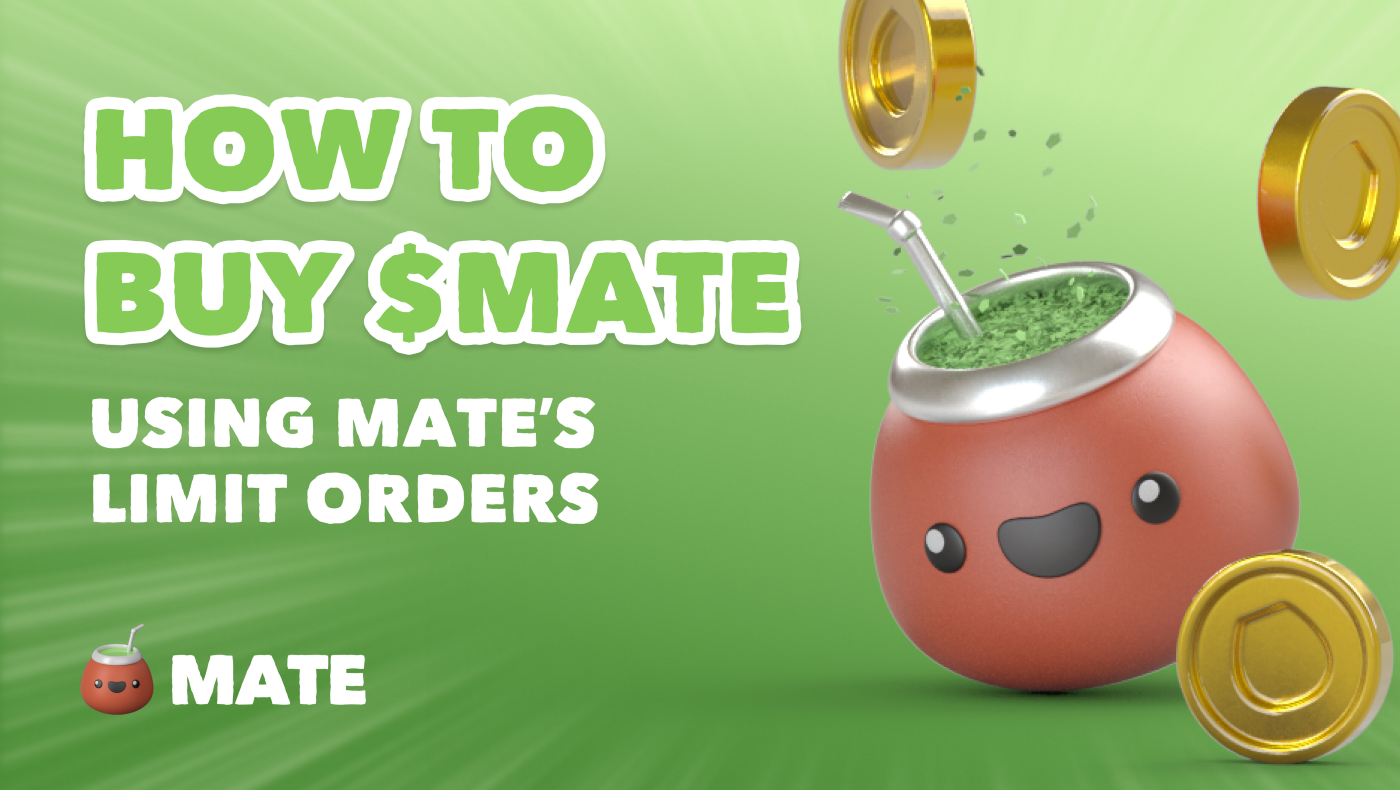 Up to this point, if you wanted to get $MATE you'd have to go to PancakeSwap. Not anymore! You can now get $MATE directly in the Mate app! Follow the guide below for the simplest way to buy $MATE.
Buy $MATE with Limit Orders
On the Mate homepage, click on the green "Go To App" button to buy Mate directly in the Mate app.

This will take you to the Place Limit Order page. Hit connect wallet.
Then in the "You pay" field, click on the token icon.

This will bring up the Select Token tab, where you can search for tokens by name or address.

Select the token you want to pay with. Now in the field right below adjust the rate you want for your limit order.

You can also change the duration your limit order will be active by clicking on "Expires in 7D".

By default expiration is set for seven days from the moment you place the order. However when you click "expires in 7D" you can see the other duration options.

Pick the time that works for you. Once you've got those details filled in, click "Place Order".

As a security measure a pop notification from MetaMask will appear, and ask you to confirm the transaction. Click "Confirm" to continue.
Check all the details to make sure everything is in order, and then click "Place Order" to finalize the transaction. That's it! You just bought $MATE!

Share Your Limit Order
You can share your open order on Twitter, Telegram and other platforms using our new Share Feature. The Share Feature presents your limit order in an attractive post with original graphics like the one shown below.

Simply click the share links at the bottom of the page or the three dots in the order details to share.
Read this blog post to learn more about the Share Feature.
By clicking on the three dots, you can share on Twitter and other platforms, copy the order link, or view your limit order on BSC Scan. You are free to cancel your limit order at any time.
"Cancel order" is the final option in the three-dot menu.